NetBeacon ESP

Ethernet Services Provisioning and Element Management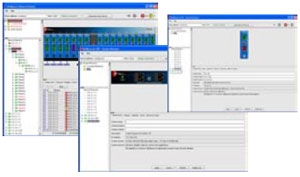 NetBeacon® ESP Element Management System (EMS) is a comprehensive and extensible element manager that provides a scalable, secure and reliable hierarchical system approach for network deployments.

NetBeacon ESP provides a user friendly, graphical point-and-click interface to provision, monitor and manage the Metrobility chassis-based devices and and remote demarcation devices. NetBeacon ESP supports hundreds of Metrobility® chassis across a geographically dispersed network. Authorized users can manage each Metrobility device from any designated NetBeacon ESP management station to provision services, monitor performance, and respond to alarms.
Download the NetBeacon ESP data sheet - PDF Version