BiNOSCenter

BiNOSCenter Telco Systems NMS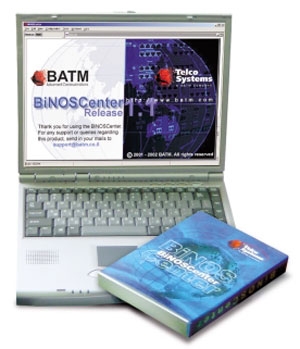 Embedded Management Intelligence at every level of management, at every point in the network
The BATM InterNetworking OS – BiNOS –embeds management intelligence in all BATM/Telco Systems hardware platforms. From the troubleshooter patching into a unit in the field, to the manager supervising the network from a central console, BiNOS supports administrators with performance information and configuration tools. BiNOS makes network management easy and intuitive.

Multilayer Switching Support
BiNOS-enabled network devices support advanced multilayer switching protocols. They can be field-upgraded to higher-layer functionality – with no downtime in most cases.

Choose Your Tools
To exploit the management intelligence BiNOS puts in our devices, BATM/Telco offers a complete range of command-line and graphical system management tools. Built around open SNMP standards, based on portable Java technology, these powerful tools integrate seamlessly with your existing network management toolkit.
Download the BiNOSCenter data sheet - PDF Version

Features
CLI: a Robust Command Set At Your Fingertips



Enhanced Secure Connections
Easy Configuration Debugging



BiNOSView: GUI based, One-on-One Configuration
BiNOSCenter: the Focal Point for Campus-wide Element Management
BTIView: Integration with Industry-Standard NMS