GW-482

Cost-effective, triple play, active Ethernet FTTH/B solution for ILECs, Utilities, and Municipalities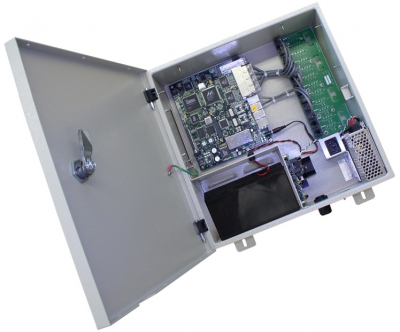 EdgeGate CPE GW-482, a member of Telco Systems' active Ethernet FTTH/B product line, is a multi-service CPE device designed to reduce the cost of delivering voice, video, and data services to homes, SOHO, and small enterprise. It is based on Telco Systems' field-proven EdgeGate CPE GW-282, which is deployed in and outside thousands of homes and businesses worldwide.

EdgeGate CPE GW-482 is available as either an indoor device or is equipped in an environmentally controlled enclosure, suitable for mounting on a building's exterior, for service provider access. It offers ILECs, utilities, and municipalities a cost-effective means to deliver triple play services while ensuring high reliability and availability of their networks. It's ideal for open access applications in which one service provider offers access and multiple providers deliver triple play services, as well as for cases were the service provider delivers both.
Download the GW-482 data sheet - PDF Version



Features and Benefits
Superior voice quality - 0, 2, 4 port modularity



Voice priority
Layer 3 TOS marking
802.1p
802.1q



8 10/100BaseTX LAN ports
Uplink options



100BaseX pluggable SFP (mini-GBIC) - MM, SM, bi-directional
1000BaseX pluggable SFP (mini-GBIC) - MM, SM, bi-directional



Supports ITU H.323, MGCP, and SIP
Enhanced voice



Automatic tone generation: dial, busy, ring-back, stutter tone, distinctive ring
DTMF detection and generation
Voice activity detection and prioritization
Call forwarding, hold, 3-way conferencing, etc.



Option for built-in charger and backup battery