UltraWAVE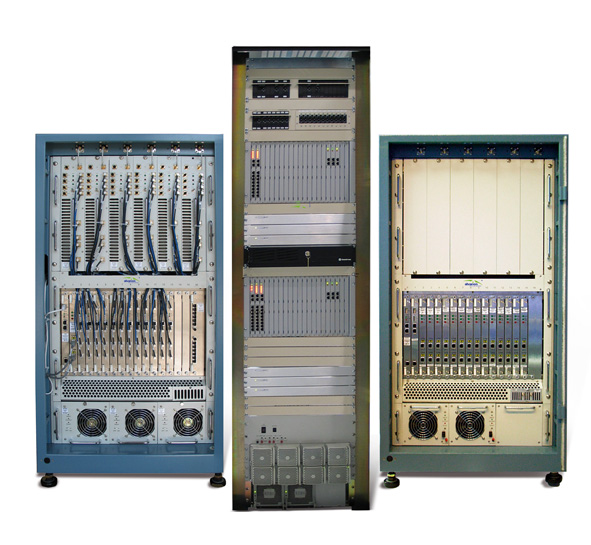 GSM Networks
Our compact cellular products are perfectly suited and optimized for underserved and remote areas in developing countries, and for specialty networks in developed countries.
Our advanced technologies support:
Distributed architecture maximizes efficiency, and allows for service extension and capacity expansion at lower capital expenditure and operational cost.
Encourages scalable growth, beginning with just a few hundred subscribers. Operators add incremental capacity on demand.
Rapid deployment is a key benefit for tactical networks as well as offers a significant competitive edge in the battle for subscriber base.
Patented technology provides seamless integration with existing public or private networks, while still meeting open industry standards.
Features multi-band GSM support, including 850 MHz, 900 MHz, 1800 MHz and 1900 MHz.
The UltraWAVE GSM NIB (Network-In-A-Box) provides a complete network solution in a compact enclosure meeting the two-man lift requirements for tactical applications.
The GSM NOW (Network-On-Wheels) is a complete GSM network in a vehicle or portable trailer/container; easily and rapidly deployable, ideal for disaster recovery and temporary network outages.
Network-In-A-Box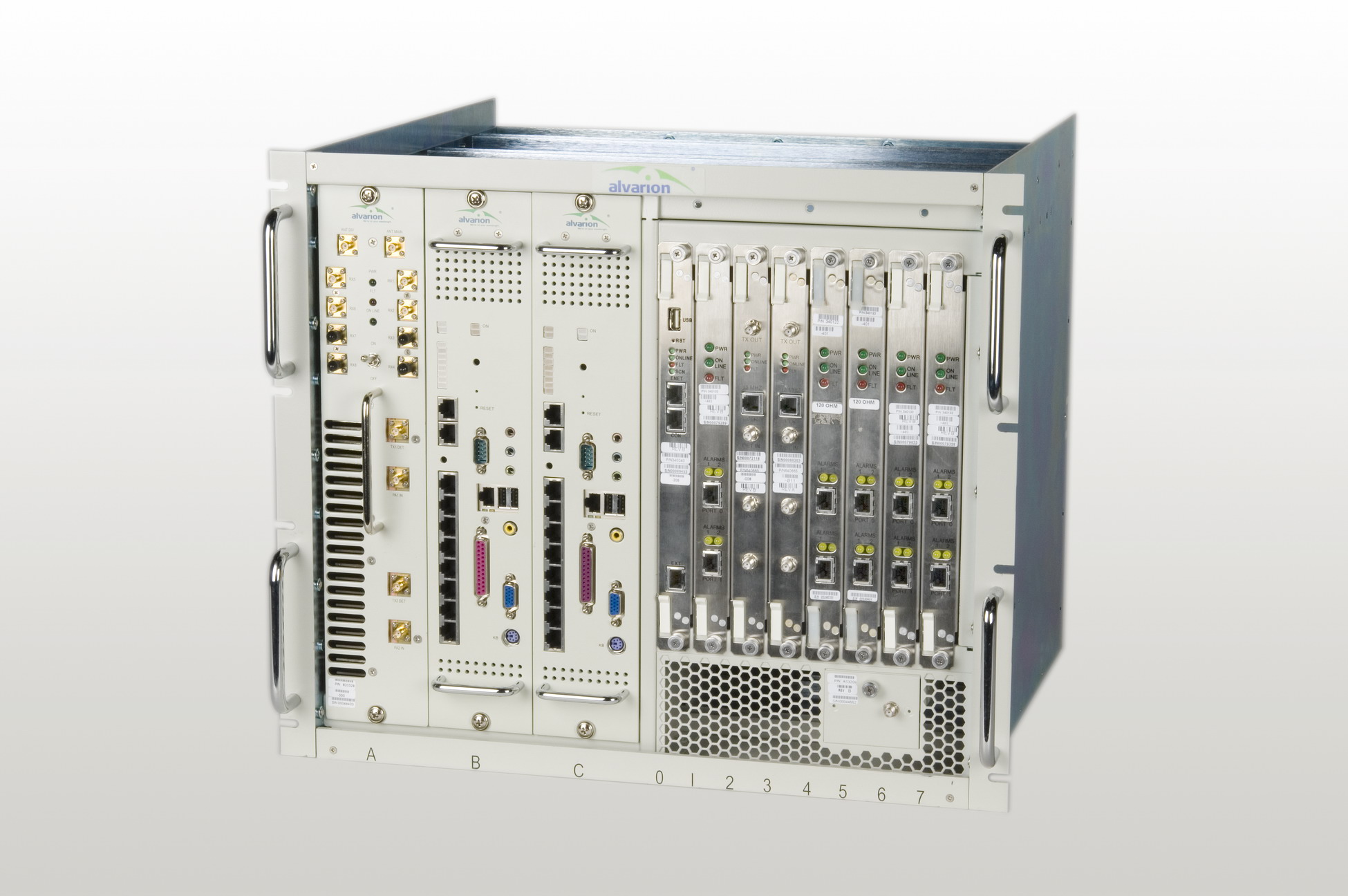 The UltraWAVE GSM Network-In-A-BoxTM (NIB) is the world's smallest, complete GSM network.
The UltraWAVE NIB is designed for rapid deployment and easy integration with existing wireless and wireline networks for applications such as:
Military installations
Ships and airplanes
Subways and tunnels
Tactical and private networks
Lab systems and solutions testing for GSM application developers
The UltraWAVE NIB supports full GSM functionality, including value-added services, and is perfectly suited for small-to-medium size networks and for deployment in remote areas. It is the smallest and least expensive entry point for offering GSM services, providing a complete network solution with flexible backhaul. Operators and developers can now deploy an entire network in one step, simultaneously reducing CAPEX and OPEX resulting in a cost-effective and faster time-to-market solution.
DATA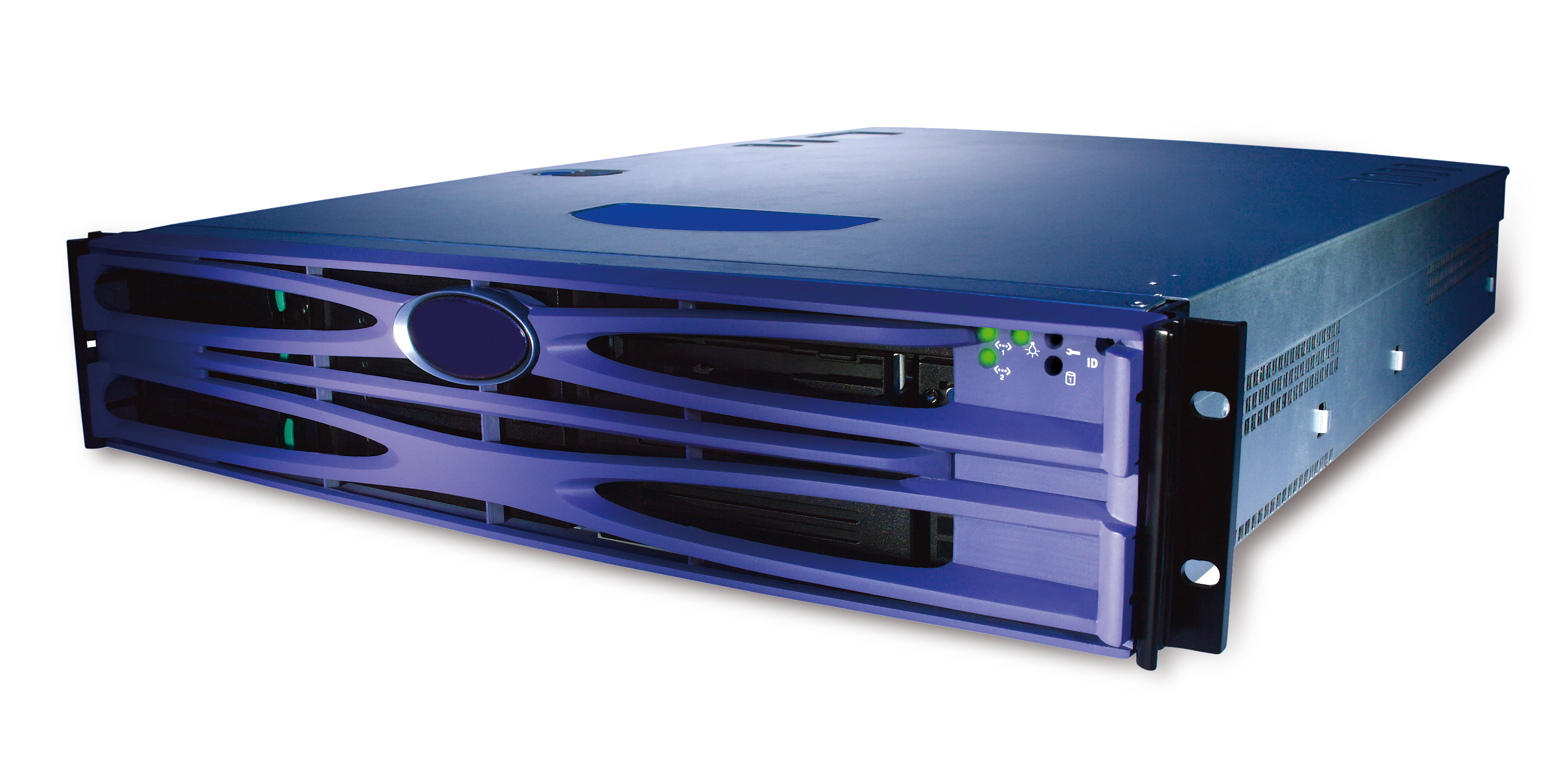 UltraWAVE GSN - GPRS Support Node
The UltraWAVE GSN is a cost-effective, fully manageable product that easily integrates into existing GSM networks to provide GPRS services in community and enterprise networks. It offers a complete set of standard GPRS interfaces related to a GSN node. The UltraWAVE GSN also supports its signaling and data interfaces over Frame Relay (FR) and SS7 or the Internet Protocol (IPv4) to provide seamless integration with packet-based networks. Plus, UltraWAVE GSN provides both local management capability with a GUI-based local manager and a remote management with an SNMP agent. The UltraWAVE GSN Local Manager implements GUI based statistics reporting, configuration management, alarms, status and user actions.
UltraWAVE GSN is a run time configurable to function as a Serving GPRS Support Node (SGSN), a Gateway GPRS Support Node (GGSN) or a combined GSN (SGSN + GGSN).
OSS - Operations Subsystem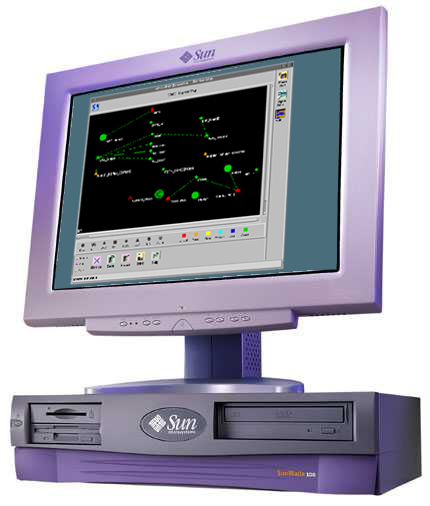 The UltraVIEW OMC is a solution for managing and provisioning UltraWAVE wireless network elements in a uniform, efficient and cost effective manner. It is an Operations and Maintenance Center that provides value added management functions that simplify the daily management of a complex GSM network. Together the UltraVIEW and UltraWAVE product offering provides a digital cellular solution for worldwide wireless communications.
Operations and Maintenance Center
The OMC enables operators to configure, control and maintain complex GSM networks using a Graphical User Interface (GUI). The convenient region map displays network elements as icons together with major Abis, A and trunk interfaces.
Detailed configuration screens allow easy access to all the GSM network parameters for both voice and data configurations. Our use of default databases enable fast setup of new elements with the operator only required to data-fill site-specific parameters.
The OMC client-server architecture and object-oriented technology provide a robust platform that meets both the current and future demands of managing a wireless network. All UltraVIEW OMC servers utilize the Sun Solaris operating system with Oracle databases.
Transmission

We offer a wide variety of wireless transmission alternatives, from traditional point-to-point microwave to cost-effective point-to-multipoint using Walkair 1000 and Walkair 3000 or satellite backhaul for remote locations.
Our unique compression technology and local switching solutions help you save money on expensive satellite bandwidth costs.
Our transmission backhaul products will help you to make your "last-mile" connections and remote location connections affordably and easily.
BSS - Base Station Subsystem

The UltraWAVE BSS products are compact and scalable to provide coverage in both urban and rural areas. By using our base station subsystems you'll reduce your total cost of network ownership and provide a network growth path that allows you to pay as you grow, easily expanding your subscriber base and service offerings.
UltraWAVE BTS
The UltraWAVE BTS supports up to 12 TRXs in one chassis. With a single compact chassis, it can support a S444 site. It has the industry leading power amplifier at 80 Watts when configured for 850, 900 and 1800 MHz GSM networks.
UltraWAVE BS Plus
The BS Plus is an integrated base station controller (BSC) and a base transceiver station (BTS) in a single enclosure. Designed for easy expansion of the BTS capacity, the UltraWAVE BS Plus is field upgradable.
UltraWAVE BSC
The UltraWAVE BSC is the high capacity base station controller that aggregates and manages the communications between the BTS and the GSM switching center. It supports up to 84 TRXs, depending upon the network requirements.
UltraWAVE Micro BS Plus
The UltraWAVE Micro BS Plus is an integrated base station controller (BSC) and a base transceiver station (BTS) in a single enclosure the size of a small tv. Suitable for small, expanding networks and mobile applications such as a Network-On-Wheels (NOW). Designed for easy expansion to other external BTSs.
UltraWAVE Micro BTS
The UltraWAVE Micro BTS supports up to 6 TRXs and an S222 site in a chassis the size of a small tv. It has an 80 watt power amplifier when configured for 850 and 900 MHz networks, and 65 watts for 1800 MHz networks.
NSS - Network Switching Subsystems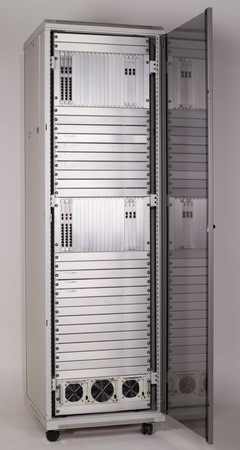 We offer full-featured NSS products in a compact and cost-effective system including all the value-added services for a GSM Network. It allows an operator to deploy a distributed MSC network that switches local traffic, dramatically reducing backhaul costs.

UltraWAVE GSM Network-In-A-Box
GSM Network-In-A-Box™ (NIB) offers the ability to support a complete GSM network by integrating a Mobile Switching Center (MSC), a Base Station Controller (BSC) and a Base Transceiver Station (BTS) in a single compact enclosure.
UltraWAVE X100
At the core of our GSM solution is the UltraWAVE X100, an easily deployed, high-capacity, digital mobile switching center (MSC), which can manage over 100,000 active subscribers, with built-in HLR and VLR and full subscriber mobility management. The network also provides operators with a wide range of value-added services to grow their business, including voicemail, short message and prepaid capability.
UltraWAVE X40
The UltraWAVE X40 is an easily deployed, medium-capacity digital mobile switching center (MSC), which can manage up to 40,000 active subscribers, with built-in HLR, VLR and full subscriber mobility management. The network also provides operators with a wide range of value-added services to grow their business, including voicemail, short message and prepaid capability.
We provide operators with a wide range of features to grow your business, including basic telephony services, built-in Prepaid, Voice Mail and SMSC value-added services.
VAS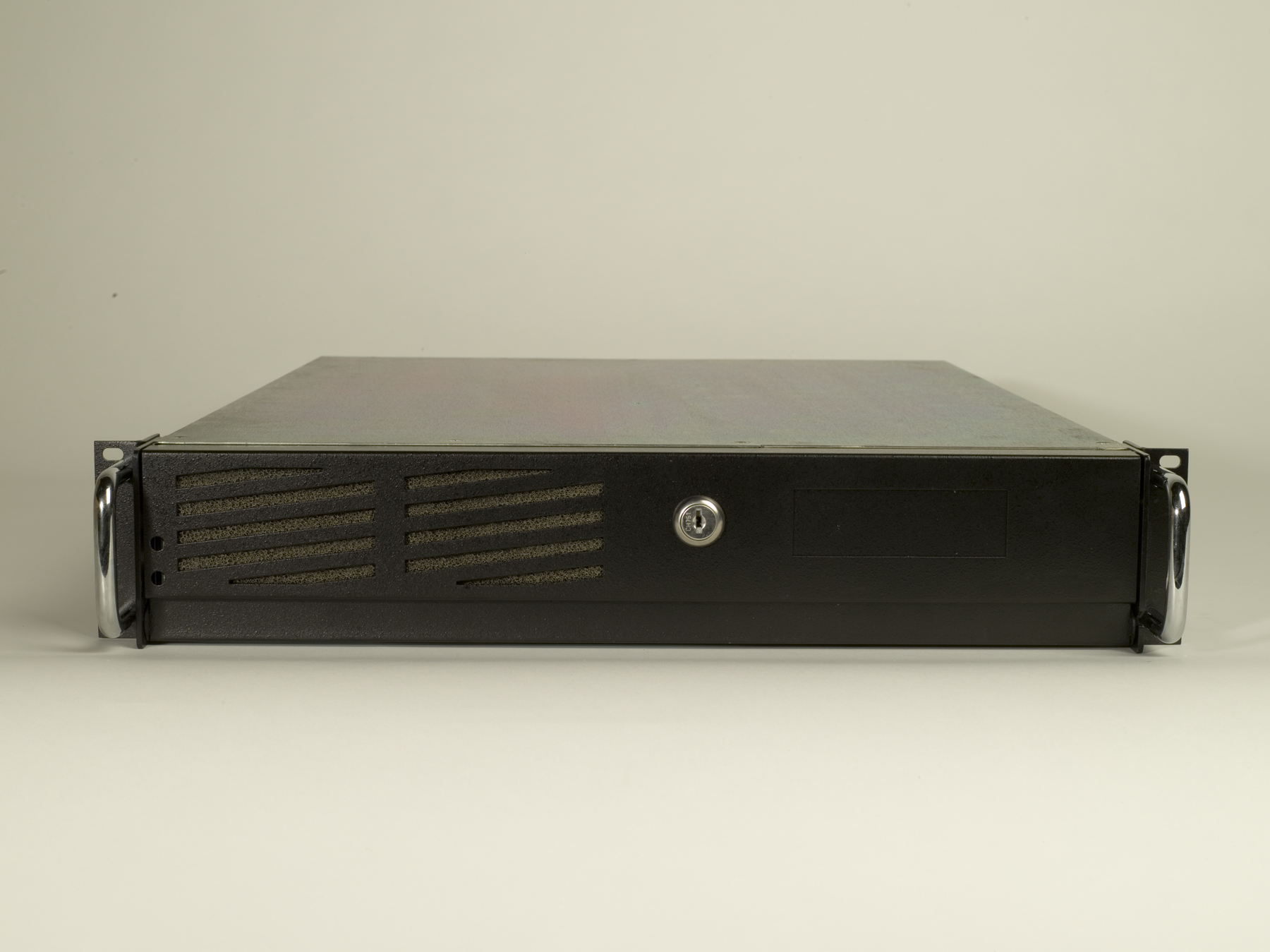 AAS (Audio Announcement Server)
The audio announcement server is designed to provide multi-language call and prepaid voice announcements to the subscribers throughout the GSM network. This can be done over 30 channels to keep subscribers aware of their call status and prepaid account information. The announcement can be recorded and the playback can be flexibly configured to meet the specific requirements.

AuC (Authentication Center)
The authentication center protects your network from intruders. The authentication service assures both a high level of confidentiality for user data and signaling, and protection against the tracing of a user's location.
PPS (Prepaid System)
This is a mobile prepaid service. It contains three operational modules: accounting, prepaid and tariff. The accounting module stores subscriber information. The prepaid module stores the prepaid cards information and processes account recharging. The tariff module stores the tariff sheets and processes tariff queries for each call. It also performs many other value added functions.
SMS (Short Message Service)
The Short Message Service Center (SMSC) delivers short messages over mobile networks. It is a store and forward way of transmitting messages to and from mobiles. The text message from the sending mobile is stored in an SMSC which then forwards it to the destination mobile. If the recipient is not available, the short message is stored and can be sent at a later time.
VMS (Voice Mail System)
The VMS provides voice mail service to the calling party when the called party is busy, no answer, not reachable or switched off. Subscribers can receive and retrieve their messages and maintain their mailboxes at any time from anywhere. The VMS functions with the SMSC to provide message indication. The VMS sotres voices and syntax of 16 languages to support different countries without modifying software or recording new voice.