225 - 400 MHz DGBR Series
U.S. Government or Export Sales Only!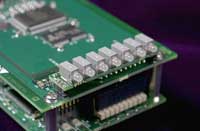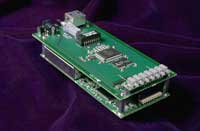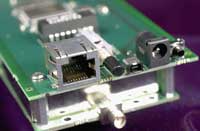 Originally developed for the JBREWS program, the DGBR Series of spread spectrum radios and radio boards are designed to meet the rigorous demands of military and government users worldwide. Available as OEM board level radios or as packaged modems in rugged or waterproof enclosures, the radios operate over a 225 to 400 MHz frequency range. The radios may also be programmed to operate over any portion of this range to avoid interference with other radio systems in the area of operation.

With an advanced frequency hopping technology, a 4 watt RF output and a sensitive, wide dynamic range front end, the DGBR radios provide reliable data communications even in the most adverse environments. Error-free data transmission is assured with the proprietary 32-bit CRC error check, automatic acknowledgment and data retransmission. The DGBR radios share other powerful features with our popular 900 MHz and 2.4 GHz products, including 115.2 Kbps throughput, single radio repeater and slave/repeater modes.
Specifications:

60 dB at fc ± 460 KHz
Transmitter:
Frequency Range
225 to 400 MHz
Output Power
4 Watts
Modulation
GFSK, 2 levels
RF Connector
Straight or Reverse SMA (OEM Modules)
Type N female (Enclosures)
Receiver:
Sensitivity
-103 dBm for 10 -6 BER
Data Transmission:
Error Detection
32 bit CRC, retransmit on error
Link Throughput
115.2 Kbps
Data Interface
RS232 or TTL
Power Requirements:
Transmit Current
2.5 A max peak transmit
Receive Current
250 mA receive
Voltage
12 Vdc
Operating Environment:
Operating Temperature: -40 ° to +75 ° C
Storage Temperature: -55 ° to +85 ° C
Humidity: Up to 100% non-condensing
Enclosures:
Extruded aluminum (DGBR115R)
Waterproof extruded aluminum (DGBR115W)
OEM Board (DGBRTAS/DGBRRAS)
Dimensions:
1.4515"H x 2.45"W x 5.626"L (OEM board)
Weight:
150 grams (OEM board)
Ordering Info:
Model
Case
Interface
RF Connector

DGBRRAS
board
RS232
SMA
DGBRTAS
board
TTL
SMA
DGBR-115R
Rugged
RS232
Type-N
DGBR-115W
Waterproof
RS232
Type-N