Tsunami MP.11 2454-R and 5054-R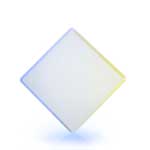 The Next-Generation Broadband Wireless Access Solution

Like all our products, the 2454-R and 5054-R continue to offer a comprehensive feature set to future-proof wireless networks.
With a Peltier heating and cooling technology inside a ruggedized enclosure, the 5054-R can be deployed in extreme weather conditions
Frequency support for 2.4 GHz with 13 total channels, three 5 GHz bands (5.25, 5.47 and 5.725) GHz with 20 non-overlapping channels and scalable performance from 6 to 36 Mbps - all selectable via simple user interfaces
Advanced revenue-enhancing features are standard - including flexible bandwidth provisioning for DSL, T1 or Ethernet-like tiered services as well as NAT and DHCP for IP-based storage and e-mail hosting
Paving the Path to WiMAX Today

Drawing on the leadership in the WiMAX arena, the 2454-R and 5054-R have been developed as platforms to enable WiMAX applications. By taking advantage of the readily available 2.4 and 5 GHz frequency spectrums, businesses can provision a service quickly, gain an early foothold on the market, and be assured of a smooth transition to the WiMAX family of products.
Equipped with software features to address the WiMAX markets such as: mobile hot-spot, MAN, cost-effective last mile access, security and surveillance
Migration plan to support future WiMAX customers allowing business growth and network scalability
Investment protection through common concept of network design and software feature sets, which includes mobile roaming, rich management capabilities, most advanced encryption with AES and authentication via RADIUS, antenna alignment utility, and revenue-enhancing services with bandwidth control, NAT/ DHCP
Mobile Roaming Enables New Applications

Our innovation delivers another wireless industry first - mobile roaming of Subscriber Units (SU) between Base Station Units (BSU). Public safety first responder networks, transportation system monitoring and telemetry, and mobile security and surveillance are now all possible with a low cost, robust system.
Fast handoff at speeds up to 200 km per hour (120 miles per hour)
Customizable roaming parameter maintains minimum bandwidth required for application performance
Adaptive Wireless Network Optimizes Performance

Using advanced OFDM technology and Wireless Outdoor Routing Protocol (WORP), 2454-R and 5054-R networks dynamically adapt to the everchanging network load for optimum performance.
WORP adapts to avoid collisions and maximizes data content with each transmission
Dynamic Data Rate Selection automatically compensates for temporary link degradation, maintaining robust connectivity and mitigating service calls
Advanced Security Protects Privacy

Multiple security mechanisms protect operator, residential customer and enterprise privacy.
Weatherized enclosure allows colocation on rooftops – limiting physical access
Wireless Outdoor Routing Protocol (WORP) prevents snooping common to Wi-Fi systems
Advanced encryption protects over-the-air transmission
Intracell blocking forbids direct communication between Subscriber Units
BSU and SU mutual authentication eliminates unauthorized use of system by rogue SUs and man-in-the middle attacks
Password protection of all remote management methods
Designed for Fast Installation and Lower Maintenance Cost

The 2454-R and 5054-R incorporate hardware and software features that reduce labor costs associated with initial deployment and post-sales maintenance.
Decrease Subscriber Unit configuration time with integrated and vertical/ horizontal polarized antennas
Eliminate guess work in locating the remote antennas with audible tone and real-time signal strength measurements
Support for both local and remote management, removing the need for expensive on-site supports
Investment Protection for Current Tsunami MP.11 Model 5054 (MP.11a) customers

Both the 5054 and the 5054-R can be deployed together with full interoperability and backward compatibility.
No new training required with identical software and user interfaces
Common accessories such as antennas, cables and surge arrestors reduce spare inventory
Expanding a 5054 network by adding new 5054-Rs can be done incrementally and non-disruptively
Download the Tsunami MP.11 data sheet - PDF Version

Download the Tsunami MP.11 Tech Specs data sheet - PDF Version