MHX Development Board & Accessories
The MHX Development Board is a functional carrier, into which any MHX module is plugged, allowing it to connect to a PC or other standard RS-232 compatible data terminal equipment. It facilitates both evaluation and demonstration of the MHX, and includes schematics to allow quick and easy integration of the MHX into customer applications. The Development Board can also be used as a harness for in-factory setup of MHX modules prior to inclusion of the MHX in final release products.
The MHX Development Board contains a DB-9 RS-232 port, 12 VDC power jack, and a number of indicator lights. Note that the MHX OEM Radio is not included with this board and must be ordered separately.
Features:
Onboard regulated power supply for powering the development board and MHX module (12VDC power source plugs into power jack)

LED indicators for data Transmit and Receive modes, Real Signal Strength Indicator (RSSI), System Power, and System Ready.

RS-232 drivers, which convert the serial TTL levels of the MHX to levels compatible with a common PC serial port.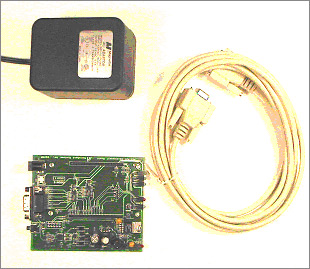 MHX Series Development Board and Accessories
MHS105100 Development Board and Accessories, includes the following:*
1 - Development Board

1 - 12V, 1.2A Wall Adapter 110VAC

1 - Development Board Manual
*Please note that no MHX radio modules are included with this board. If you would like a complete kit please order a development platform.