License Free ISM Bands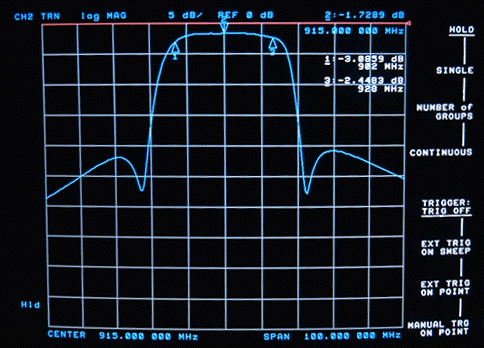 AIRLINX offers next-generation wireless technology in the license-free ISM bands, meaning there is no need to wait 6-8 weeks or longer for an FCC license. If your company or organization moves to a new building, you can deploy our unlicensed radios immediately without waiting for the FCC licensing process.
AIRLINX's Direct Sequence (DSSS) and Frequency Hopping (FHSS) Spread Spectrum radios incorporate OFDM or FAST (Frequency Adaptive Spreading Technology) into some of their respective designs, an improvement upon earlier Spread Spectrum Transmission methods that virtually eliminates the possibility of interference from other equipment operating in the same band. A FAST radio has the security of a licensed-band radio with its powerful built-in spectrum coordination features. AIRLINX also offers built-in spectrum analyzers with GUI interfaces in some of its radios.
The license-free ISM bands have been set aside internationally for use in Industrial, Scientific and Medical applications. In each of these bands, the radio devices are required to use spread spectrum modulation techniques. The two types of allowed spread spectrum modulation are direct sequence (DSSS) and frequency hopping (FHSS). In the US, Canada, South and Central America, much of Asia, and most of Europe, the ISM bands fall in the 900 MHz (L-band), 2.4 GHz (S-band) and 5.8 GHz (C-band) frequency spectrum. The largest ISM band, the 5.8 GHz band (C-band) is the least-used worldwide and offers a contiguous 125 MHz block of spectrum for high-speed network applications.
In the United States and several other countries, the 24 GHz and 60 GHz unlicensed bands are available for non-spread spectrum short-haul point-to-point applications. AIRLINX offers 24 GHz and 60 GHz band unlicensed radios, with future radio designs up to 100+ GHz in progress. AIRLINX also offers specially tuned HF, VHF and UHF (non-ISM band) spread spectrum radios for government and tactical military applications. All equipment used in these bands must pass rigorous lab testing and certification. Mil-spec equipment is available per end-user requirements. AIRLINX's radios have been certified by the U.S. FCC, Industry Canada (IC), ETSI and other government regulatory agencies worldwide.